Group Tours
Specialised Tours is a division of Specialised Travel, an organisation which has an enviable reputation for custom designing special interest tours since 1986. Our groups always have exclusive use of their coaches and guides, never combining with tourist groups from other parts of the world.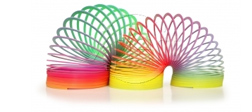 Flexibility
As such we have the flexibility to move at our own pace on itineraries that are well planned with a balance of organised and free time to allow you to explore your own interests.
Award winning guides
Our Guides in our chosen destinations have all won Tourism Awards in their various countries. Our list of destinations vary from year to year with new and exciting itineraries always being planned. This site is constantly being updated.
A downloadable booking form and Terms & Conditions is available. Our itineraries have been specially designed... see for yourself. You can download a full colour copy of a brochure by clicking on the PDF icon of any tour.